I've not been able to be as dedicated to my blogs/artwork and online responsibilities like I wanted after I started my new job. In fact, I was only able to log on maybe once every few days and that was for only a little while. I havent created anything in a while either. Fortunately for me, the job didnt work out. I just didnt like not having time for ANYTHING other than working and sleeping. My relationship with my husband was strained... I mean... we are okay its just we NEVER got to spend time together and when we did, we were so exhausted and grouchy that we didnt want to be near each other for fear of being mean. lol. I just threw in the towel and told them that I couldn't do it. I wasn't happy, Tim wasn't happy and I really really missed my husband, art and art friends!
So.... I'M BACK! Did you miss me?!?! lol.
Because of my absence PAMC suffered =( I wasnt able to spend the time with it that it took to keep it running smoothly and actively. Because of that, among other things such as it being too complicated and over bearing with everything I was trying to do with it... I decided to close it down. However! I did not remove the blog and all of its goodies. Instead, I replaced it with a new address, look/feel and rules. PAMC is now
Weekend Crafters
. Weekend Crafters will be similar to PAMC except prizes are not offered as often, & there is no design team either. EVERYONE is welcome to participate in the challenge and ANY sort of craft is welcome. A new theme will be posted every Friday.Each week a participating artist will be featured. The feature will include a mini-bio, examples of work by the artist as well as links that the artist would like to share and etc. We do have a group located at the
Scrapbooking and Crafting Friends
network on ning. Its pretty similar to the blog except that S&CF members that participate receive points for doing so.
I'm excited for the change and I hope that this blog will be active and more fun for everyone, including myself.
In other news..... I designed the new look of S&CF, the banners and blinkies are by me, the banner and blinkies for Weekend Crafters are by me as well =D I'm so proud of them lol.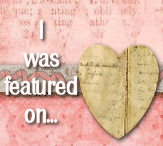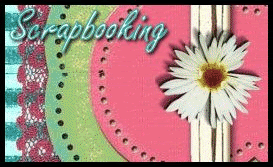 I just wanted to give a quick rundown of whats happening with me, and where I have been. I'm back though, and ready to create again! Stay tuned, I'll be making stuff soon enough! Hope everyone has a great night!

with love,